Welcome to my story telling corner! All of the posted stories are 100% real. The names and locations have been changed to honor the privacy of those who inspired these true tales! ENJOY!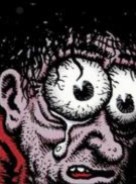 Alberto Semprini finally had the shit hit the fan in his life! (BUT! Before I get started folks lemme explain that I'm specifically sharing these "stranger than fiction" stories with y'all! Because, the hundreds of amazingly normal, "shaking hands and kissing babies" moves Flagship Movers make are sweet but!... would just bore you to tears and potentially into a coma!) So… where was I !? Ah yes! Alberto… He phoned me on some quiet Spring morning in April asking for moving help. He sounded pretty normal, Alberto said he would be completely ready, packed and set to go into storage from his three-bedroom house in Mill Valley, CA. I gave him the phone number of a perfect local storage facility and booked our move date. Once I hung up the phone I wondered. Hmmm sounds like the dude lives alone and he's moving the whole shebang into storage?? Maybe he's a wealthy single chap and plans to travel the world for a few years ….. er sumthin? Whatever! None of my biz-niz… So, the day of the move came, me and my crew arrived in the usual timely manner at his front door and began knocking. Knock, knock, knock! NO answer? We thought maybe he's a flake and forgot about his move date? That's very rare! 99.9% of people we move are 200% ready on their move day. As we started to finally leave his front porch the door slowly creaked open. There in the doorway stood Alberto with a completely bloody face, one black eye and swollen features! Yikes! WTF!?? Alberto exclaimed "I had a rough night!" He looked like raging hell, as if Mike Tyson pounded on his door at 2:00AM after a coke binge, took off the gloves and beat the crap out of him! For the love of HEY-ZOOS MAN!!! My crew were aghast and shrieked back like terrified Japanese villagers from a 1960's Godzilla movie! Ahhh monster man in the doorway! We had a team huddle back up on the street and I decided to go return to the house and get his story. Inside the place I noticed it was immaculate, nice furniture, fairly clean. Alberto explained that he had a road bike accident, hit a pothole and went over the handlebars! Hence his injuries. OUCH! Hmmm strange though, I found a variety of empty Jack Daniels Bottles and Vodka Bottles strewn about on his floor. And no bicycle wreckage anywhere to be seen? I figured he was probably drunk and tripped down his outside stone stairway. Furthermore, he wasn't at all prepared for his move! Absolutely nothing was packed in the house therefore NOT ready to go. I said" Alberto we now need to completely pack you up before we can move you". Twice the amount of work for one day. He replied "Oh well"… I mentioned that he would need to give our packing supply dispatcher a credit card to run a tab. Alberto said "I lost my wallet"… Perplexed I replied "Uhm OK. Can you get cash out of your bank…"? He mumbled NO. I said "Alberto we have to leave unless you can get cash". He reluctantly said, "Ok, let me write you a check for $XXXX dollars. But it probably won't be good". I said, "man we don't work for free". This is craziness! I took his check which had numerous kooky mistakes but still managed to get it cashed. So, with cash advance in hand we began the work. Alberto exclaimed he had an addiction to horror movies and from his living room remained huddled in the fetal position half naked under a moving blanket blasting grizzly horror films one after another for hours and hours! The crew feverishly packed everything undeterred for hours but were extremely creeped out by all the strange voodoo statues, gargoyles, glass skulls, pentagrams and weird bones, etc. that kept coming down off shelves and out of cabinet drawers. What's up with this weird dark fixation!? He periodically yelled out from his den at one of my workers "my girlfriend left me!". EUREKA! Maybe we're now getting a clue about Alberto. He latched onto Paul of my team with clammy hands and told – "I was once a top executive at a huge advertising firm but got fired, my Porsche Cayenne in the driveway is paid off, but now I can't afford the insurance, lost my job, my girl, now my house, what's next!" Geez, whoa sorry bro! Sometimes on move jobs we end up having to play the role of psych counselors, or at least lend a sympathetic ear. Alberto had made no arrangements as agreed prior to the job start with a storage house. Now packed and ready his things had no place to go! We then made arrangements for him. I noticed he had lots of surf boards and surf gear in the garage. I asked if he was a surfer and he replied "I used to be." I asked why the change? He said that a Great White Shark the size of a bus swam past him in the waters off Stinson Beach. This ended his interest in ocean sports! Poor Alberto! This grief-stricken villager has hit rock bottom! Was it the collection of voodoo dolls and horror films bringing on his misfortune? Or was it the booze? Perhaps something else. We'll never know… We got Alberto's home loaded perfectly into storage. The next chapter of Alberto's life is up to him. Hope he chooses the high road.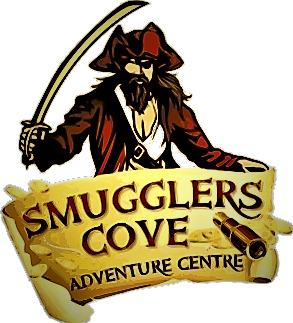 Chastity and Daniel Featheringill were living like Hobbits deep in the Northern California forest near Ukiah, CA. They had a large cottage far within the redwoods. After years living there they grew tired of this cold dark damp location and decided it was time to move and so contacted us at Flagship Movers. For the first interview I hopped in my truck and drove the miles of winding road for what seemed like hours and hours! Once I arrived at the job site, it opened-up like a film set for a horror movie like PUMPKIN HEAD :-o! Woods soo deep, dank, dark no light could enter through the dense dripping canopy. A funky log cabin with stone fireplace belching out smoke like a coal train from the constant need for heat in this cold wet environment. Chastity came out to greet me. She was huge!! and wearing a purple satin bag dress with a gold headband, gold bracelets and collar. This attire made her appear like a reject from a Celtic love story, Miss Piggy trying to be Princess Arwen! WTF?? Her husband then appeared suddenly, strangely also wearing purple… a V-neck cardigan. He was completely bald on top with fringe hair like the butler from Rocky Horror Picture show, or Mr. Smithers from the Simpsons. Daniel (husband) also wore gold bracelets and collars… Oh dear :-/ What have I gotten myself into now?? Are there ANY sane people on this planet I thought exasperatedly. Well moving forward, I was cordially invited into the shack for inspection. Inside I found hundreds of Druidic figures, unicorns, glass angels, plastic Merlin statues, Kachina Dolls, Buddha, statues, large heavy white Chinese ceramic dogs, you name it! Did someone here rob a new age gift shop I wondered!??? There were some dirty old Persian rugs on the floor, and beat-up old oak dressers, a dining room table with coffee stains and cigarette burns and one bed with torn sheets, busted head board, and mattress so swayed and bent it looked like a torture rack from Young Frankenstein! OK, different strokes for different folks… This menagerie of dolls filled the cabin from front to back. Almost no room to move as I waded through Chuckie Dolls and voodoo heads! They told me, "These are our friends!" and they must come with us to New Mexico, our desert outpost. Chastity informed me that she was a high dollar executive working for a major international bank and hubby was a finance manager. (no wonder we're about to have war with China… I thought). With deposit in hand I left and returned a week later with crew plus trucks and began, like angst filled Santa's Elves, frantically wrapping and boxing up this immense doll collection! A few days later we headed out on the road. Chastity and Daniel were soo generous with the crew as they followed the caravan step by step all the way to New Mexico. Always lavish meals, nice hotels, tossing around Benjamins like candy for end-of-day-entertainment-honey… unbelievable! They followed us for every mile with such creepy scrutiny, completely unprecedented from any other long-haul we've ever contracted to do! What's with the micro-management paranoia? They must really have a serious emotional attachment to our rolling TOYS ARE US wagon train! So we made it safely to our final destination. It was hot dry high desert. What a sharp contrast from where all this originated from. This house was already partly furnished. All the windows, glass doors, etc were covered up in sheet tin foil and blankets! STRANGE! They had a funky old Volkswagon in an open car port with broken wires and shredded upholstery. Daniel said the car was eaten by rats. Much to our amazement the house interior floor was already covered in more of these strange dolls. Where were we to put all the items still on the truck?? No room! Nevertheless, the offload began. Chastity pulled up a lawn chair at the foot of the truck ramp and watched as each box exited the truck. We all noticed a strange man jogging by the truck on the street. He had black hair, mirror sunglasses, a handle bar mustache, green gym shorts and white tube socks. He looked like a cliché cop from Reno 911! The day worn on and this man kept jogging by and peering over to see Daniel and Chastity. Weird… This place was in the middle on nowhere. Once the truck was clean and empty, we wished them well in their new remote location and began our long trek back home… WHAT was with all those dolls??? Were Chastity and Daniel freaky hobby collectors? Were they part of some underground cult? Were they smuggling things???? We will never know….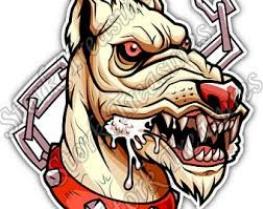 Geraldine and Arthur Quackenbush were starting to have trouble with neighbors and their landlord in a rented Mill Valley, CA home. Their dogs were making horrible baying noises daily, constantly barking, etc., plus the filth and squalor spilling from the property began wafting skyward throughout the neighborhood! For Geraldine and Arthur push came to shove and after a lengthy court battle with their landlord, they got their eviction notice and the land owner gained his now broken house back. They had to move and gave us a call at Flagship Movers. Arthur had three empty sea freight shipping containers dropped in the driveway and asked me if I could assist him in loading these as it was time to move! I agreed so myself and crew member Fred proceeded to this house at 21 Freestone Pkwy. Upon entering the house Fred and I felt like we were in an episode of Nightmare on Elm Street! Geraldine and Arthur looked like they were frozen in 1972. She was wearing a flower muumuu and he was in dirty bell bottom jeans sporting an Iron Maiden T-Shirt. They had giant Newfoundland dogs everywhere! I think I counted about 9 of them. These dogs are the size of small ponies! They were scratching, drooling, pooping and shedding all over the place!!! The place was soooo dirty and in such disrepair in looked like a sunken ghost ship from Twenty Thousand Leagues Under The Sea! I swear the cabinets and furniture looked so completely chewed up, claw marked and scratched you would think someone on Meth went crazy with a chainsaw throughout the place! Plus, the mud and dirt! Again, if I could describe this you wouldn't believe me. It was like Vincenzo's Concrete Company came in with a pumper truck, filled the hopper with poo and sprayed the inside of the house down! DANG!! Plus the dog hair. YES THE DOG HAIR!! Man you could weave a basket large enough to build a Navy Command Vessel! Whoa… Nevertheless, somehow in this filthy chaos there were boxes loaded and labeled ready to be removed from this dumpster of a house and placed into the storage containers outside. Fred and I began the removal of household items and were extremely bummed out because we didn't have hazmat suits. Arthur had record albums and dirty laundry strewn everywhere, plus a platinum record from STING on the wall. He claimed he was good buddies with Sting! Poor Sting…. Geraldine sat zombie like in front of the old school CRT TV watching The Price Is Right, clutching the remote 'till the bitter end when the Lazy Boy covered in Milk Shakes and Pizza boxes had to go. Once finished loading Fred and I stood battered, tired and dirty outside on the front porch as if we spent the day playing mud football all day in the rain. Arthur came out, wrote us a check and sent us on our way… Later the check bounced! We felt raped and completely dejected… The payment issue was later cleared up but the feeling of icky, sticky took a while. Welp folks… Sometimes it's just better to PASS on certain job opportunities than to take them to say the least!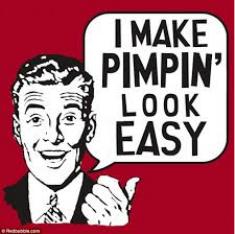 Galadriel Hornbloom and Richard Stimson were busted for running the largest prostitution Ring in the United States! Somehow, they got off (no pun intended) on low charges with just diversion. The whole episode must have soured their "pimp daddy empire" and also their loving relationship to each other, so they decided to divorce and to sell their jointly owned monster coast-side estate. Hence, the phone call to Flagship Movers…. Richard took the keys to the Corvette and sped off with his mistress Kristy Krinklehoffer to their new Coral Gables Condo, leaving poor Galadriel to pack up and sell the monster castle alone. To keep the cash flowing in they opened a 900 number, sex call site, charge per minute for ugly disenfranchised men to get their yahoos! Thereby keeping Richard and Galadriel still rolling in gold. No money, no honey (their motto). So, I came over to this "castle" with iron gate and video buzzer to come take a look at this pack/move project. Fiona Apple-berry (Galadriel's personal assistant) met me at the gate to usher me in and begin the tour. Fiona had brassy blond hair, a forced looking staple gun smile and cocaine eyes. I fearfully pondered "was she going to let me in or, knife me in the back"!?? Seriously folks, should I start wearing Kevlar and helmets to every job interview!?? I thought, what is our world coming too… Once inside this compound I felt like I was in a chapter of Scar Face. Only thing missing were a cadre of thuggish men in black suits and mirror sun glasses, carrying Uzi 9MM weapons. Once inside the house I was perplexed by the amount of Asian art EVERYWHERE. I must have counted 30+ Quan Yin gold statues, Shoji Screens, Tatami Mats, Ming Dynasty Vases, Buddhas, Tapestries, etc… Suddenly, busting through the 14' high carved wooden doors out from the sitting room in long black velvet robe was THE CLIENT GALADRIEL! Whoa man… Here comes Cruella de Vil. "So! You're the mover eh!?" exclaimed she. After a cup of tea (hopefully not Hemlock) I got the overview, job outline and the next day I arrived with the full crew and moving gear. We spent days and days packing up so many Chinese cups, dishes, glassware and statues some of my crew had a nervous breakdown and quit on me! Galadriel had I guess hired a Buddhist Monk to come live with her and he was constantly meditating in one of the rooms. She was trying to cleanse herself of years of wrong doing and creepiness! But it definitely felt like Satan was still riding her piggy back wherever she went. LOL! The amount of stuff and the level of exhaustion was getting to be too much. One crew member almost drove the truck off a cliff traversing the treacherous mountain road to get back and forth from this remote estate. Fiona (the assistant) was always cackling and fliting about like Salacious B. Crumb from Star Wars… She bragged about her high salary, Range Rover gift and opulent digs gifted by her master. Fiona over-lorded the operation (unnecessary micro-management). Fortunately, job closure was near on the horizon. Hard work is one thing, but when the atmosphere of the project feels heavy or depressing the crew can lose morale. Galadriel had weeks maybe months of more estate closure, distribution, auctions, and so on. We called a meeting for an update. In her official quarters she asked me if we wanted to continue being a part or close deal. I opted for CLOSE DEAL!!! My soldiers (movers) were weary and disturbed by this epic project. We passed the torch onto a fresh posse. Holy Mackerel! Working for rich gangstars can be a bit rough on the old nervous system. LOL…
All ended well with this move!.. Onwards to the next adventure with FLAGSHIP MOVERS!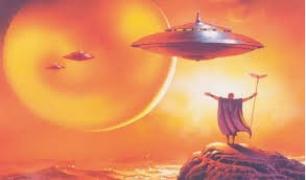 Jimbo, age 43, was finished with his lavish crazy life in the wealthy beauty of the Sonoma Coast in Northern California. Trixie, his too young girlfriend, was spending him dry with too many dance clubs, Molly, and trips to Burning Man. Plus, the five level mansion at $8000.00 per month rent was getting to be a bit excessive! His mother Martha who "cuts the checks" SAID – Jimbo! It's time for you to come home! Come back to us in Connecticut!.. Jimbo was a bit reluctant to leave his tragically hip, old guy trying to be a kid lifestyle, but it had to be done. So, it was time to move and he called us at Flagship Movers. I was called to his door for a walk-through estimate. Jimbo had a shaved head, messy pajama style pants, a too small sacred geometry T-Shirt and a greasy smile. He appeared to me like a large child latch key kid who got into his hippie parents acid stash! Sort of like a Hare Krishna wannabe with a fashion problem. Well…. But let's not be judgemental shall we!? So, as I began my tour of the place I started to notice a lack of normal furniture yet millions of wires, gadgets, speakers, amplifiers, computers, strange mechanical contraptions and so on! This weird laboratory extended all the way through the house from one level to another. Jimbo explained to me that he was in fact an alien hybrid. Jimbo had friends from star systems like Lemuria and the Pleiades system! He said his mission here on earth was to heal people through sound vibrations and musical woo woo. He showed me a chair with a toilet seat and big subwoofer attached to the bottom! Jimbo claimed the energy would make you feel fabulous (or at least have a stellar bowl movement!) He said he could read my mind, so I had to watch what I was thinking. When the crew began packing the house for the move they had to be very clean as to not infect his things with nanobots! WHAT!??? There were full length mirrors on all the walls and holographic paper on everything. (He must have spent a billion at Tap Plastics!) I felt like I was in some horrible James Bond movie labyrinth, a Dr. Evil house of mirrors. The job never seemed to end! Preparing this place for move readiness was a nightmare. I kept needing more money and had to keep asking for check after check! Craziness! Much to my amazement they all cleared one after the other. MOTHER the mystery mom check writer must have really wanted him home and to stop the insane hemorrhaging of cash! Once finally loaded up the crew of weary warrior movers and two heavily listing giant trucks began our trek to Connecticut. Jimbo had a warehouse waiting there at the edge of town. We arrived on time and spent our last bit of energy dumping all this techno gear into this cavernous block building! Jimbo explained he was going to construct his Healing UFO here and bless the public with his God like powers! The nightclub-esque thing once constructed would be a monument. Bottom line, we were finished and heading home. I was tickled pink we survived yet another super strange move and somehow managed to not only satisfy the client, but also MOTHER who was happy to have Jimbo close and under her control. I was at peace as the plane left the runway and myself and the crew left the east coast behind…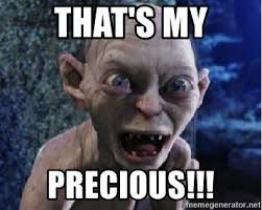 On one lazy Sunday afternoon I received a phone call for moving services from a Federika Mountbatten in Tisdale, Kansas. Federika, spoke in a high chirpy voice. She seemed very effervescent and friendly, almost too much so. She was inquiring about moving services in much the same way a 5 year old girl asks for a double fudge Neapolitan from Baskin & Robbins Ice cream store! Little bit weird but OK. I always keep a cool demeaner and accept all who call and inquire. Federika claimed that her kitty cat Mr. Swazelle has been poking at her, starting to throw up everywhere and begging her to "MAKE SPACE" in their modest home. She said," Well, Mr Swazelle says it's high time to clean up. So could you please help me pack and move?" I said, be delighted to and began my preparations to help. My assistant Patrick and I arrived in the usual timely manner the next week at her door step. We knocked on the door, 5 minutes later the door slowly creaked open and a waterfall of trash, paper and rubbish flowed out the front door! Just inside standing about 3 feet higher than the door headjam was Federika atop a pile of clothes and well…. Garbage! We climbed and tunneled our way into the livingroom in total shock and amazement! How can anyone live like this!?? Federika began telling us that Mr. Swazelle (her cat) finally had enough of this lack of space and told her to start packing! As we toured the residence like professional cave explorers we got a clear idea that this project was going to be industrial strength! It was going to take a lot of time and money to make sense of the impossible. We came upon an area in the living room where the sofa was "supposed to be". I was standing on top of it under about a one foot layers of news-papers. Moving onto the kitchen we shuffled through various debris and paper matter to come upon the stove. The stove burners were at my shoe level! I had to dig like Bartholomew the archeologist to uncover the rest! For the love of !#@#$! Without judgement, keeping cool, myself and Patrick agreed to sort, pack and deliver all. She showed us her bedroom. It was a tunnel of trash, trinkets and paper with a sleeping bag inserted right down the middle (where she slept). After days and days of boxing, crating, sorting, dumping, bagging, cleaning, etc. Federika and Mr. Swazelle were happy. Mr. Swazelle (the cat) was no longer sick and Federika could finally cook a meal and walk through her place. For payment, she asked us to swing by her office at GOLD STAR AUTO MALL. Federika was an executive in high position at a car dealership. She was nicely dressed, very well composed and cut us a check for services rendered. I thought how the Hell can anyone live like she did and hold such a position!? Wow! Two completely different people. Well Patrick and I got paid and lived to tell another amazing moving story!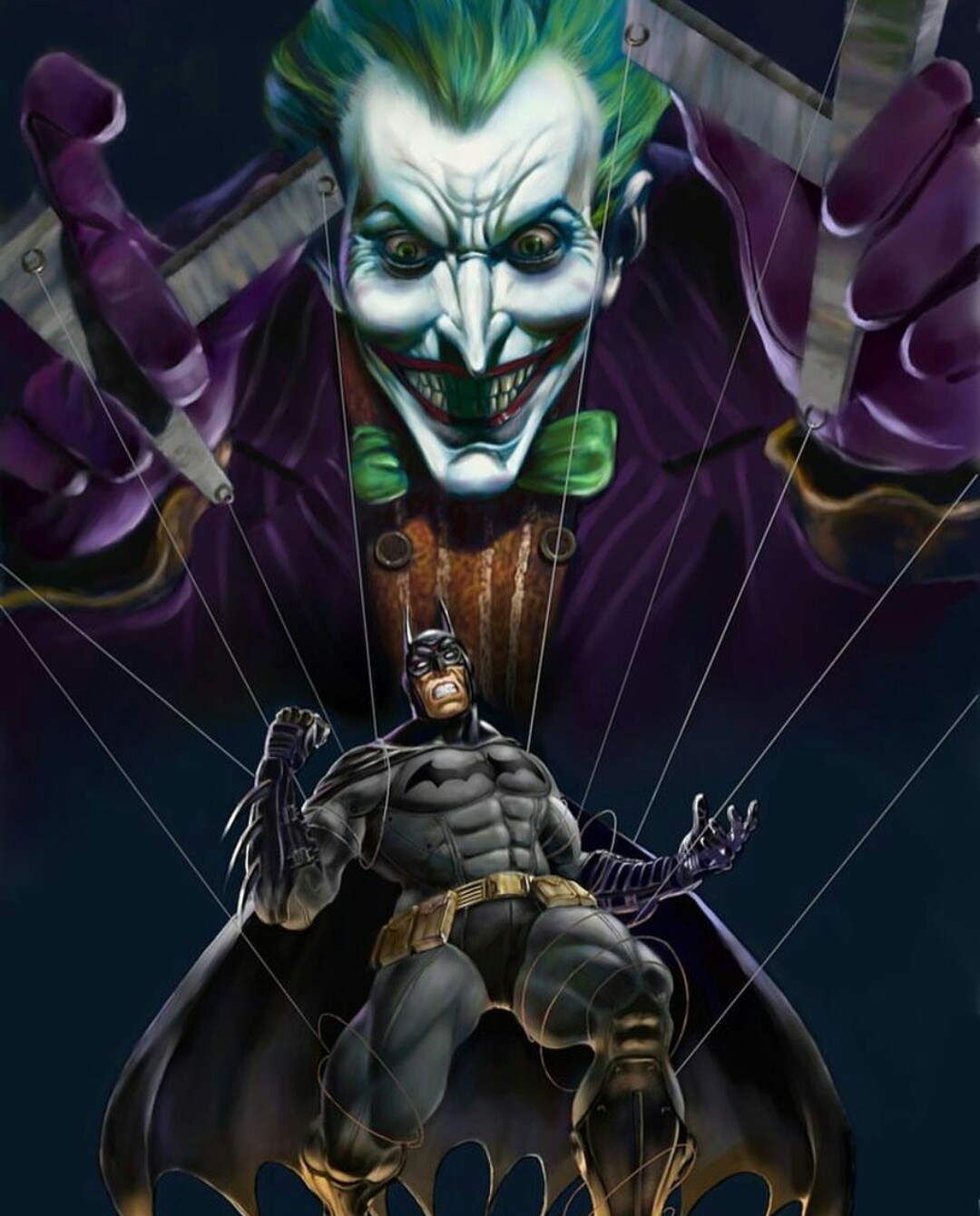 Enter our first story and experience: Lemuel Jackson was a city loner and paranoid delusional. Yet, like anyone else Lemuel needed to move and therefore contacted us. I was called to his door in downtown Lower Manhattan. He was a thin, polished looking fellow with a crisp white shirt, black slacks, and shiny black shoes. His hair was dark, greasily combed back, and his skin was pale as a ghost. Lemuel spoke with a stutter, sense of urgency. He was friendly, a bit timid and strange. As I entered his small apartment I found myself surrounded by hundreds and hundred of carefully marked boxes. Behind these towering walls of boxes where life-size ghoulish models of Aliens, TV show characters, mannequins, strange monster torsos wrapped in chains hanging from poles! Should I run??? Should call the cops? No, he was clearly a Hollywood set developer and model maker right!? Weird is that he most definitely did not look like an artist at all. More like "Pepe the Mafioso". Waay to clean cut. All the windows in the house were covered with bed sheets to block any view inside. In the central living room stood a high-tech motion detection device which would activate an auto-dialer to call Lemuel at the very moment an intruder entered his space! What could possibly be soo important about all these rubber monsters and boxes? Another strange anomaly is that all these boxed items filled his place sooo tightly they couldn't have originally been there as home furnishing (which he claimed) No space! Plus, there was no bed, dresser, or any typical furniture found in normal apartment living!!! Lemuel needed to get out of Dodge quickly, so he hired us to make that happen. He had us move him from NYC to Omaha NB. Bizarre location… Why?? Is there work, I wondered? Lemuel kept ranting on about conspiracies and even had various strange gadgets laying around and water testing devices. He was extremely anal about all his drinking water! We arrived at the new location without any trouble. The new place was spotlessly clean with once again bed sheets already carefully placed on all the windows. For us movers it was a three story climb with millions of these boxes and weird animals covered in black bags. The job ended successfully with a clammy handshake and a smile. The moving team made it back home safely with yet another strange story to tell!
Stay tuned for more exciting real-life stories on the road! Tell a friend!